today i stripped and painted the little blue indi 300. its new name is peaches & cream. it'll take a little while for the paint to cure then i'll lay on the 2 pack clearcoat and put it together. think i'll make it a single speed.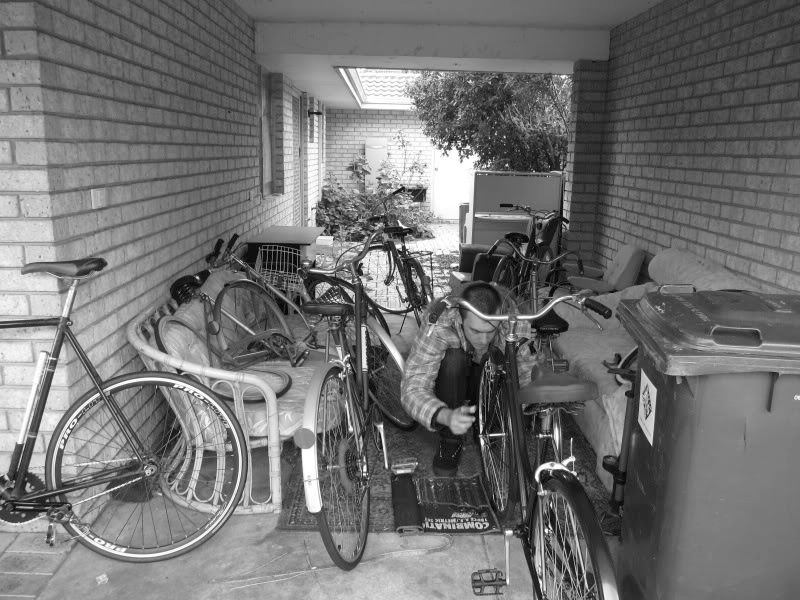 but on the subject of old school ladies bikes i thought i'd show you a couple other ones that i've built.
this one is called little miss sunshine. i really liked this one, i had george build me some new wheels for it and it came up really nicely in the end. a girl from mandurah owns it now.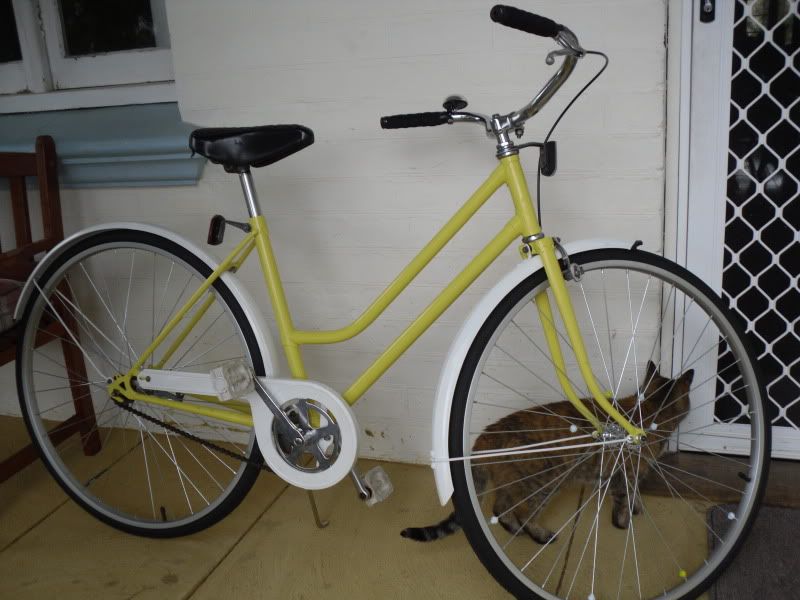 i found this purple frame during verge pickup when i was hungover and coming home from a mates place. it was just a bare frame when i got it, but i was really stoked because it was in really nice condition and the lilac colour had a metallic through it. i had another bike with good parts and an ugly paintjob so i made one good one out of the two. it lives in cottesloe now. when i sold it, it had a white seat on it not the black one in the photo.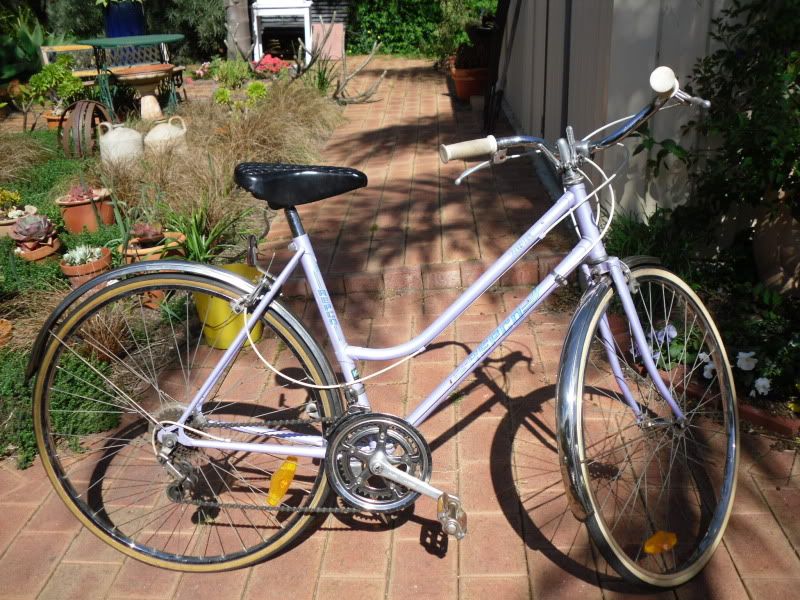 this one is another of my favourites. i built it for a girl called alison who always wanted a sparkly black bike. it started life as a purple speedwell invader missing its front wheel, handlebars and brakes. i had a new wheel built and got it powdercoated in black onyx. it had a 3 speed internal hub and looked really nice when the sun hit the paint.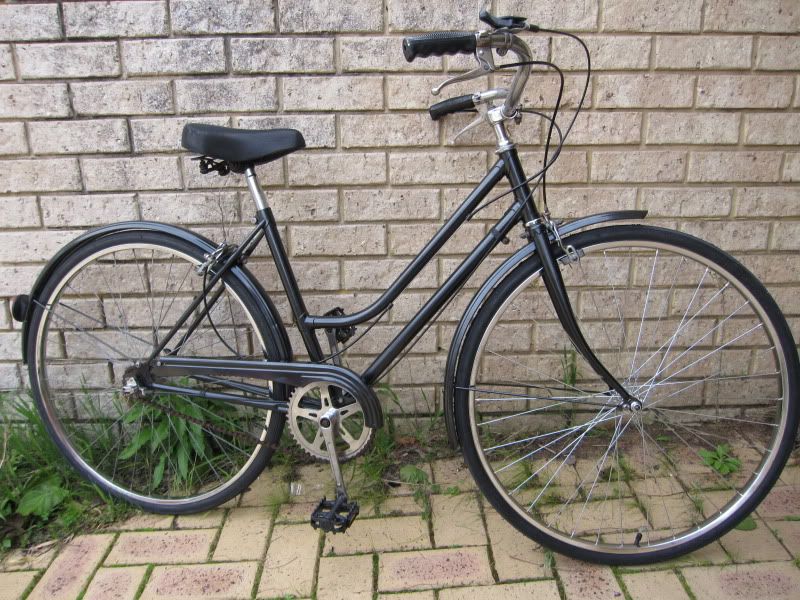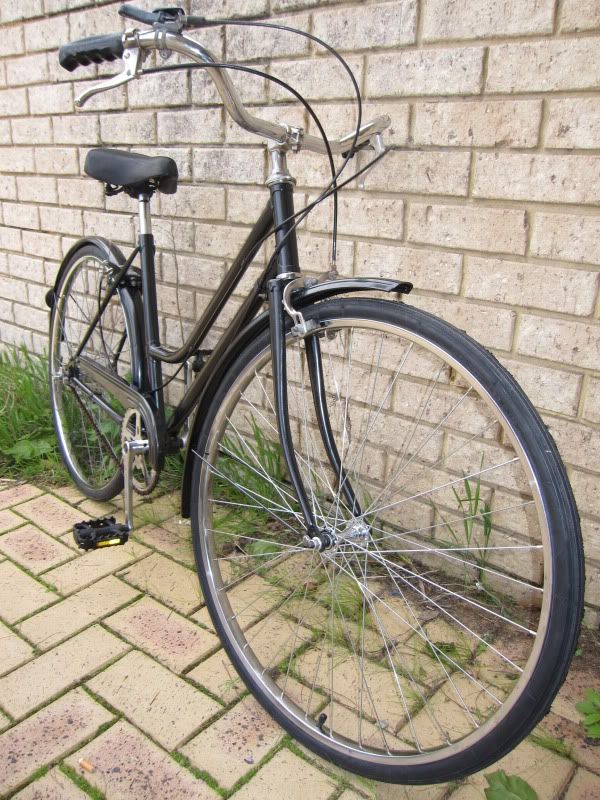 and heres the last one for today, the indi 500 family. absolutely flippin sweet if you ask me.